About Directors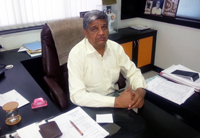 Mr. Nandkishor N. Natu
Director
Age - 65 Years.
Qualification :- DME
Water Pipe line Projects
Experience :- 35 years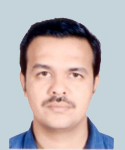 Mr. Prafful N. Natu
C.E.O.
Our Customers
Valves, Pump, and Flow Meter Manufacturer
Kirloskar Brother India Ltd.
Fouress Engineers India Ltd.
VAG Valve India
Mather & Pumps India Ltd. (WILLO)
Jytio Pumps Ltd.
WPIL Ltd.
Krohne Marshell India Ltd.
Aqua-Mesh India Ltd.
Infrastructure Company
L&T Ltd.
HCC Ltd.
IL & FS Infra Ltd.
Lanco Infra. Ltd.
Gammon India Ltd.
Hydropower Infrastructor
Sai Engineering Foundation
Flowell Engineers
Regent Energy Ltd.
Other Govt. Sector Like MJP and Municipality and Corporation in all over India.